Saturday 23 March 2019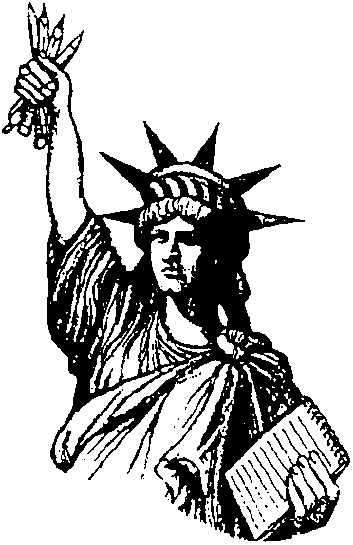 When
Saturday 23 March 2019
9:30 – 13:30 (9:30 AM to 1:30 PM)
Where
Delhi Center
505 East Central Avenue
Santa Ana, California 92707
see here for map and directions
Who
Sponsored by Women For: Orange County (see also their Facebook page)
What
The Great American Write–In is an Orange County tradition. Held in early spring on a Saturday, this letter-writing jamboree motivates hundreds of citizens to take action on vital issues by writing their legislators and other leaders.
How much
Free Admission! Free Parking! Free Refreshments!
Event Page
Flyer
Sponsored By Women For: Orange County
Participating Organizations
AIDS Services Foundation Orange County
American Civil Liberties Union of Southern California American-Arab Anti-Discrimination Committee, OC Chapter Americans United for Separation of Church & State
Amnesty International, Irvine
Arab American Civic Council
Bread for the World
California Alliance for Retired Americans
California Clean Money Campaign
Chican@s Unidos
Childs-pace Foundation, Inc.
Church of the Foothills UCC & DOC Peace & Justice Ministry Citizens' Climate Lobby
CIVIC-Community Initiatives for Visiting Immigrants in Confinement CLUE - Clergy and Laity United for Economic Justice
Community Action Fund of Planned Parenthood of OC & SBC Compassion and Choices – California
Concerned Citizens of Laguna Woods Village
Council on American-Islamic Relations, Greater LA (CAIR-LA) Cousins Club of O.C.: Americans for Israeli/Palestinian Peace Dayle McIntosh Center
Delta Sigma Theta Sorority, Inc., O.C. Alumnae Chapter
Democracy for America – Orange County
Democratic Party of Orange County
Episcopal Diocese – HIV Program / Shanti O.C.
Friends of Harbors, Beaches & Parks
Friends of Sabeel in Orange County
Greenpeace
Isaiah House/OC Catholic Worker
IUCC Advocates for Peace & Justice
League of Women Voters of OC – An Inter-League Organization Living Ubuntu
Military Families Speak Out
National Alliance on Mental Illness Orange County (NAMI OC) National Assoc. for the Advancement of Colored People – OC National Coalition of 100 Black Women, Inc. – OC Chapter
National Council of Negro Women – OC Section
National Women's Political Caucus of Orange County
O.C. 9/11 Truth
O.C. Brady Campaign to Prevent Gun Violence
O.C. Equality Coalition (OCEC)
O.C. Human Relations
O.C. Interfaith Committee to Aid Farm Workers
O.C. May Day Coalition
O.C. National Organization for Women (NOW)
O.C. Peace Coalition
ONE.org
Progressive Interfaith Alliance
Residents for Responsible Desalination (R4RD)
Save Banning Ranch Together
Sierra Club
The Beautiful Resistance
Thurgood Marshall Bar Association
Together We Will – OC
United Nations Association, O.C. Chapter
Veterans for Peace – Orange County Chapter
WELead OC
Women for American Values and Ethics (WAVE)
45th District Alliance California
Directions
Delhi Center, 505 East Central Avenue, Santa Ana, California 92707 — (714) 481-9600
From South follow Barranca Parkway to Dyer, then right on Halladay to Central and turn left to the Delhi Center.
From the 55 Freeway, exit at Dyer West, then follow directions above.
From the North or West follow Warner to Maple, turn right to Central, and left to the Delhi Center.