Introduction to AIUSA Group 141
Since its founding in 1972, AIUSA Group 141, based in Orange, has actively worked on behalf of prisoners of conscience and other victims of human rights abuse in "Action Files"—long–term cases assigned to a particular group. These have focused on prisoners in countries around the world, including Benin, Turkey, the former Soviet Union, Somalia, South Korea, Tibet, and Myanmar. All were resolved with the release of the prisoner before the expiration of his or her prison sentence.
Our most recent adopted prisoner of conscience was The Venerable Thich Huyen Quang, the Supreme Patriarch of the unofficial Unified Buddhist Church of Viet Nam. His outspoken defense of human rights and in particular the right to practice religion freely resulted in his being in conflict with the Vietnamese authorities for almost 30 years. Thich Huyen Quang spent much of the time since 1977 until his death in July 2008 under house arrest.
In addition to working on behalf of our adopted prisoner, Group #141 belongs to the South Asia Regional Action Network (SARAN). Actions on Regional Action Networks usually concern general human rights violations rather than individual cases, and last only a few months. The group also does AI work opposing the death penalty and torture.
Financial Donations Are Much Appreciated
See our donations page for more details.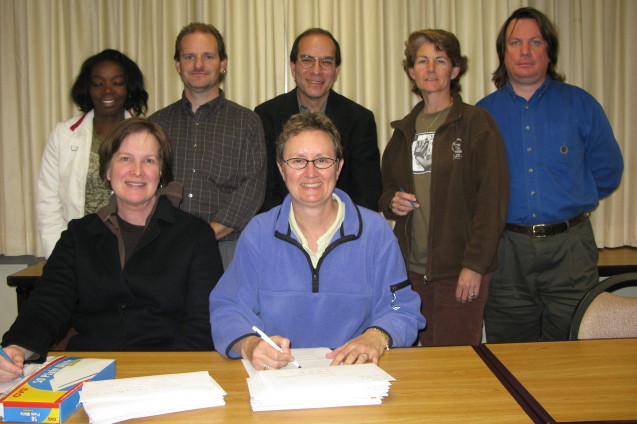 Letter writing at one of our group meetings